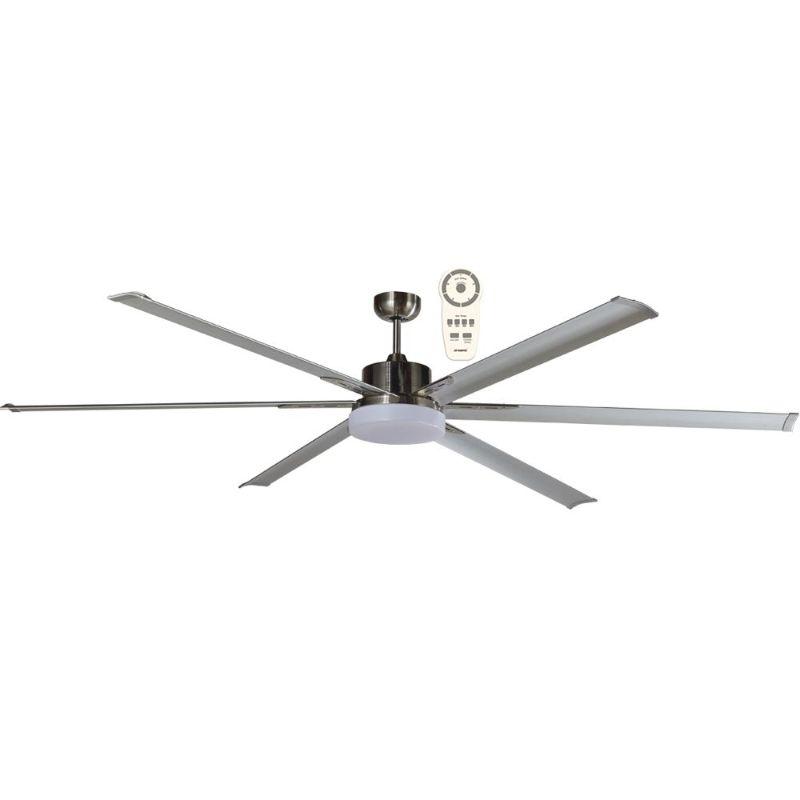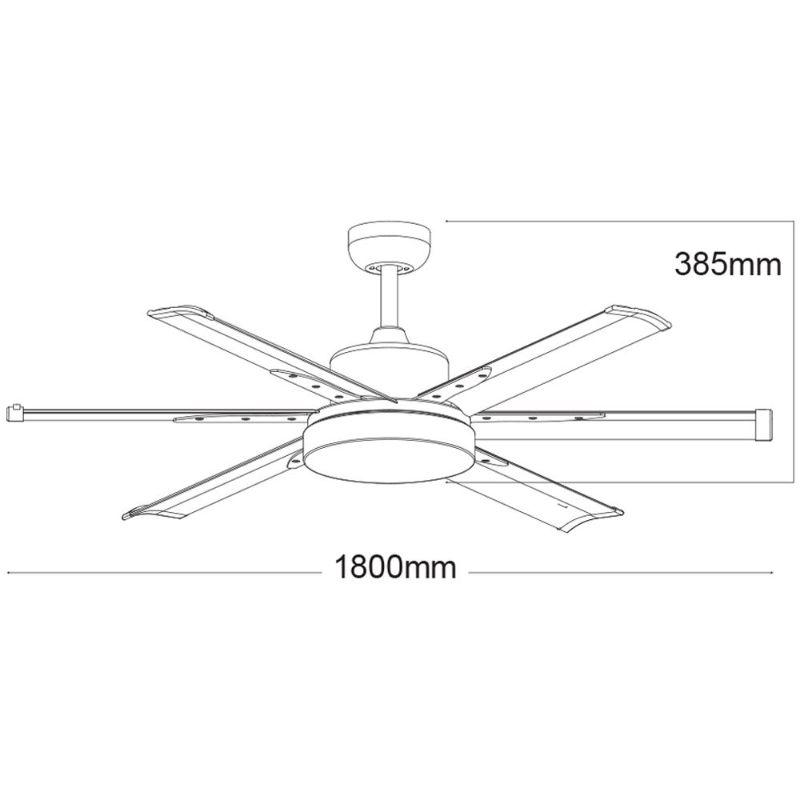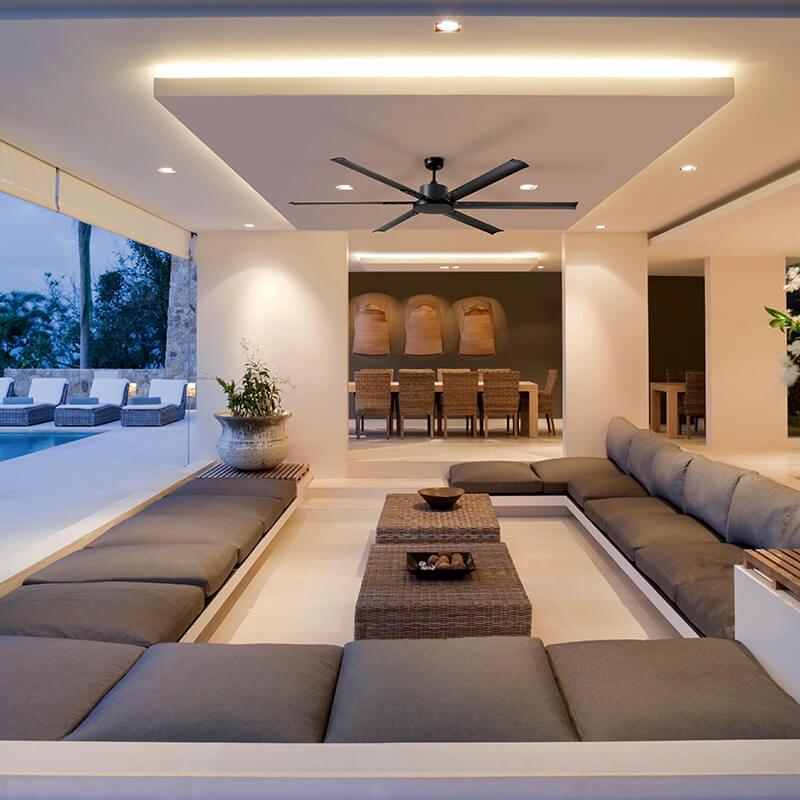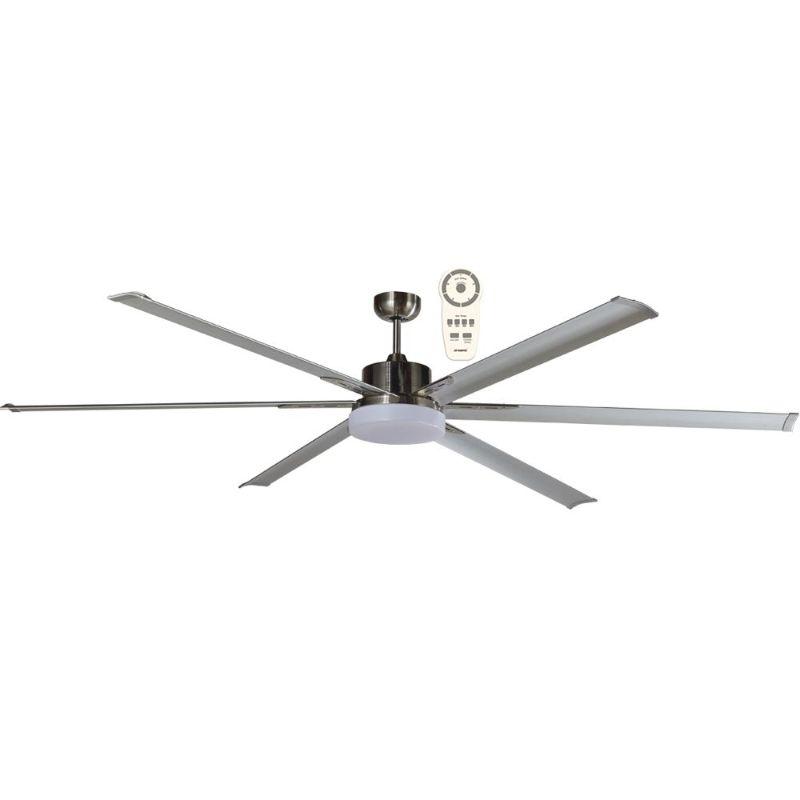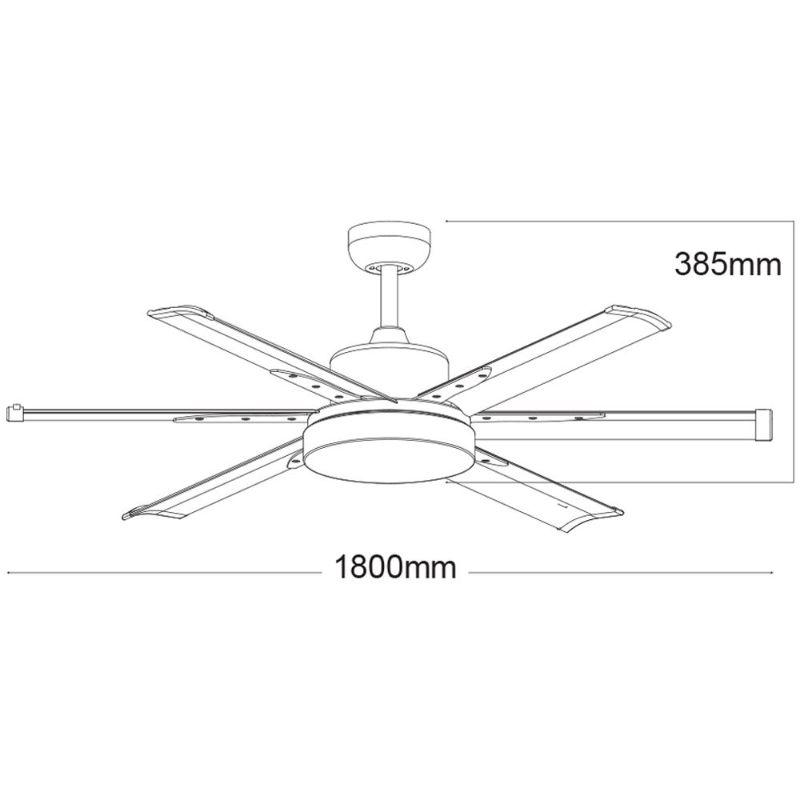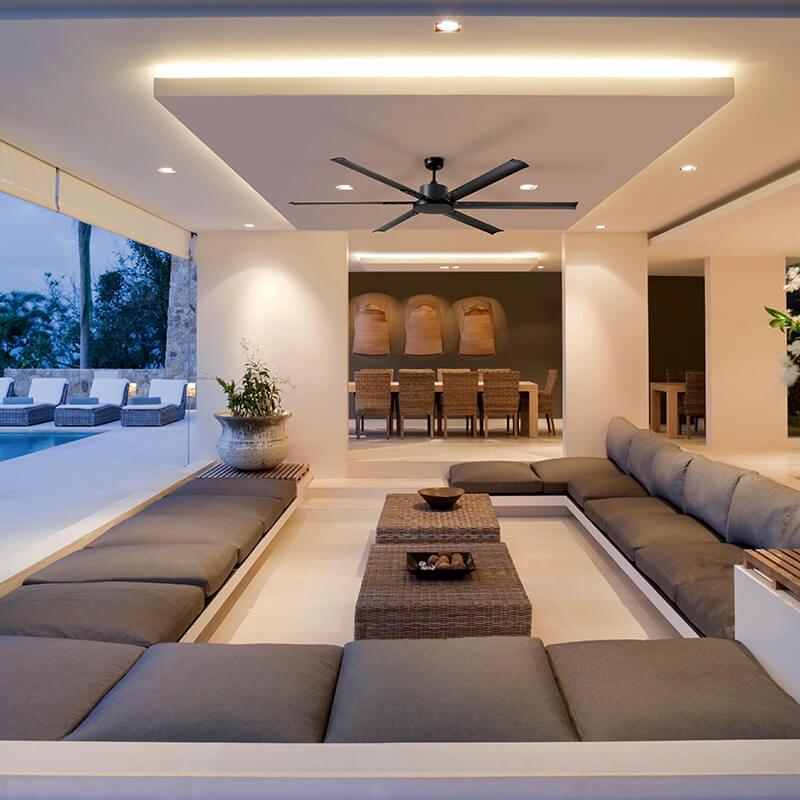 MAFML3BR/MAF210B
ALBATROSS LED PLATEADO / DC / 210CM
La gama ALBATROSS 2100mm es ideal para espacio amplios (25/35m2). Este ventilador de techo ofrece una potente luminaria Tricolor LED SMD de 24W (2000lm) con temperatura seleccionable (3000k ,4000k, 5000k) y luz dimmable. Excelente flujo de aire (15,600m3/hora) y enfriamiento natural. Referente al motor, consta de 5 velocidades (33w | 22w | 16w| 10w | 6w)
490.00 €

Ahorro de energia

Mando a distancia de 5 -velocidades

Dimmable

Tricolor CCT

Motor DC

Silencioso
Anclaje seguro para techos inclinados
Motor DC de bajo consumo
Mando a distancia de 5 velocidades con función de temporizador de hasta 8 horas (1h, 2h, 4h, 8h)
Totalmente reversible para uso en verano e invierno.
Garantía de 3 años
Luz LED tricolor conmutable de 24 W (3000 K, 4000 K o 5000 K)
Dimensiones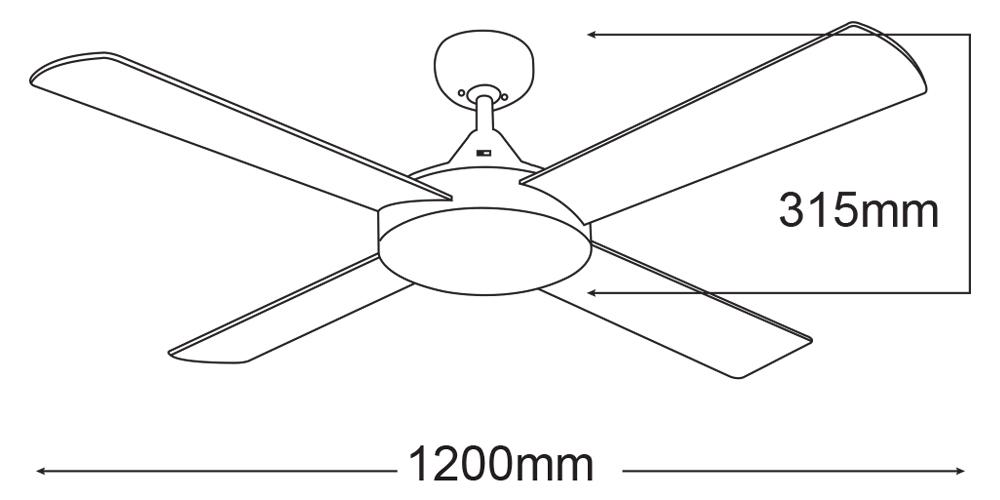 Instalación
Debe ser instalado por un profesional
| | |
| --- | --- |
| NOMBRE | ALBATROSS LED 2100mm PLATEADO |
| REFERENCIA | MAFML3BR/MAF210B |
| POTENCIA | 33w | 22w | 16w| 10w | 6w |
| VELOCIDADES | 5 |
| MOTOR | Dc |
| MATERIAL | Aluminio |
| CAUDAL DE AIRE | 16.800m3/hr |
| CONTROLADOR | Mando a distancia |
| CONEXIÓN FÁCIL | Sí |
| MEDIDAS | 2100mm |
| NÚMERO DE ASPAS | 6 |
| REVERSIBLE VERANO/INVIERNO | Sí |
| ANCLAJE SEGURO | Sí |
| LOCALIZACIÓN | Interiores y exteriores cubiertos |
| VOLTAJE | 220-240V~AC |
| FREQUENCIA | 50Hz |
| GARANTÍA | 3 años |
| ILUNMINACION | 24W SMD |
| LUMENS | 2000LM |
| TEMPERATURA | Tricolor (3000k, 4000k, 5000k) |
| DIMMABLE | Sí |
| CRI | ≥80 |
| Tipo de Led | SMD |
How Does Ripple Control Affect LED Lights?
A flickering LED light is the most common complaint arising from ripple control, which is generated when usually but not only when the light is dimmed and the ripple control frequency is in the line, usually between 300Hz and 1300Hz. The Flickr is often, but not always, intermittent depending on when the ripple control signals are being transmitted. It is normally at certain times i.e. 6 pm and then again at 8:30 pm and will only last for 30 seconds to 2 minutes, and when the power company stops sending the signal the flicker stops. People often notice it most acutely in the night when off-peak hot water systems are turned on. ALL brands of LED drivers are affected by these ripple control signals.
Why Doesn't Martec have Ripple Control Filters in their LED Drivers?
Ripple control is not the norm and in many environments. While Martec does sympathise with the few customers who do experience a problem, it is not cost effective to build an Electronic Driver that rejects all ripple control frequencies given the small proportion of people affected, a cost that would have to ultimately be borne by all customers.
Cambios y devoluciones gratis
Envíos 24/48H.
Envíos gratis a partir de 49,90€